The Food Fight mod has now been installed on the DM CFT server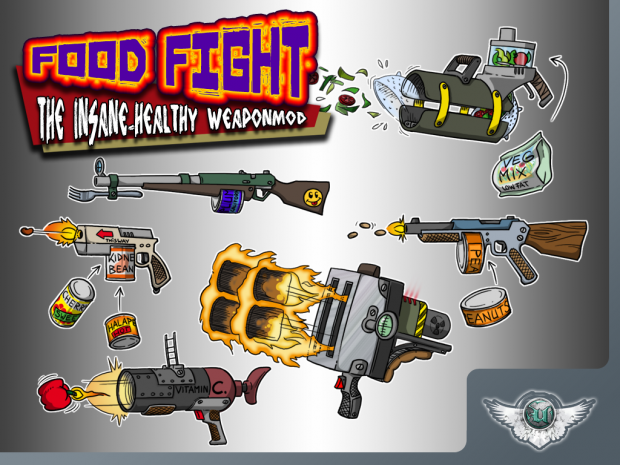 CTF is slighty different. Its Burger CTF!
A burger spawns in the middle of the map, you have to get it and then take it to the enemy base flag to score.
Its actually great fun!
The weapons are fun too and I really encourage everyone to check it out if you havent seen it before.
Im planning a Food Fight Night soon so would be great to have some players join in